Garage Doors Oakdale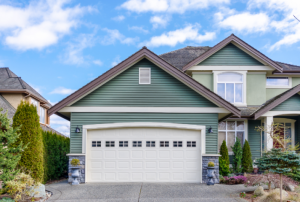 If you are living in an Oakdale home without a garage, then having a garage door is probably something you never think about. If you have never had a garage, you may not appreciate all the benefits that come with having one. From shelter for your vehicle to extra storage space, a garage is an excellent addition for any home.
If you do have a garage, maybe it's time to upgrade your current garage door. Either it's been damaged and needs replaced or you just want something new to better match your home's style. Whatever, the reason, we can help you with garage doors in Oakdale.
The Premium Garage Doors team has been a part of many home upgrades involving garage doors. We know what questions to ask, which types of doors work with specific styles of homes, and we will be happy to help you make a decision.
Benefits of Having Garage Doors at Your Oakdale Home
If you are undecided as to the advantages of having a garage added to your home, then consider these many reasons why so many Oakdale residences have included garage doors.
You can better protect your vehicles from the ravages of the elements – both the rays of the sun as well as sleet, ice or hail.
Keeping the family vehicles in the garage means never needing to scrape the windshield from snow or ice.
When it is time to do car maintenance, you have a dry place to do the work.
Need more storage space? Then a garage is a perfect place to have extra storage.
Having a garage adds more protection to your home. Most garage door systems are now designed to work with your existing home security system.
If you are in need of more work area, office space or a craft room then a garage can provide that.
By having a garage to park your vehicle in, you can keep it safe from being vandalized.
Perhaps the biggest reason to add a garage to your home is the ROI. Studies and statistics show that homeowners who convert a parking pad into an enclosed garage increased their homes value by as much as 30 percent. Better yet, the addition of a garage can actually lower your auto insurance because the car is better protected.
Your vehicles run better when parked in an enclosed garage – coolant stays warmer, the engine stays lubricated, heat and AC come on faster – all definite advantages to parking in the garage!
Contact Premium Garage Door Service for Your Garage Door Needs
If you have made the decision to opt for garage doors on your Oakdale residence or to upgrade existing garage doors, then it is time to talk to the team at Premium Garage Door Servie. Our years of experience are just what you need to make the right decision for your home. Give us a call today at 763-607-3402 or contact us.