Garage Doors Eagan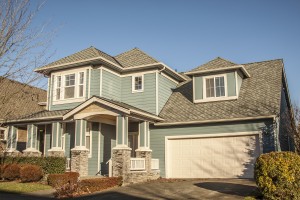 Your garage door may be sluggish, what with all of the years that have passed since you had it installed. Maybe it just needs a little inspection and repair. Or, maybe the time has come to be rid of it and upgrade to a 21st century model. Whatever your needs with regard to garage doors in Eagan and local areas, Premium Garage Door Service is your company to call. Your garage is no longer just a spot to store your car. Garages serve many different purposes. Garages provide many benefits also:
Added security feature for most homes.
Often used as the main entrance and exits for most homes.
Home gyms, workshops and added storage space.
Man caves, game rooms and more!
Since garages have so many uses, it's no wonder that sometimes your garage doors need a little TLC. And that's where we at Premium Garage Door Service come in to play.
Perhaps you just need a new cable? Maybe your garage doors are not opening and closing as easily as they once did. Maybe you need help installing a new torsion spring. Whatever your need be in the realms of garage doors, we have you covered. Experts in garage doors, we know how to handle any repairs safely and quickly.
Working with us is easy! We offer same-day appointments, 24/7-365 emergency services, and work with commercial customers too! With locations throughout the greater Bloomington area, a Premium Garage Door Service technician will assist you quickly.
Need Help with Your Garage Doors?
Our garage door repair and installation services run the gamut—small to large, we will help. Our services even go as far as to retrofit garage doors and the replacement of broken panels. There is no need to go without working garage doors when you have Premium Garage Door Service at your disposal!
You will find all of our professional technicians to be pleasant and polite. We will come to your home or business, check out your garage doors and, upon approval, make the necessary repairs. We will keep in constant communication with you so you always know what we are doing to your garage doors. We will have them back up and running in no time!
And with more than 20 years' experience, you never have to worry that an untrained technician is coming to your home or business. All of our employees are fully trained and know the proper and safe way to tackle garage door problems.
Why not give us a call and make an appointment today?
Get Your Garage Doors Repaired!
Do you need more information about garage doors in Eagan? Call Premium Garage Door Service at 651-344-0489 or contact us and Request Service.