You depend on your garage doors to both enhance the look of your home while providing a secure, dependable entrance and exit to your home. So, when you want beautiful, new garage doors installed it is important you find a garage door installation company you can trust so that you get the style and quality you want. There are also a few things you can do to prepare for your installation once you've booked your garage door installation. Premium Garage Door Service specializes in garage door installation for the Hudson WI area and would like to help you kick off your search for a garage door company you can depend on as well what you can do to prepare for their arrival.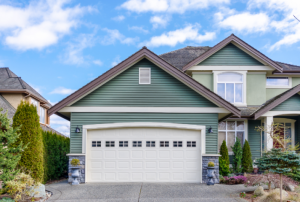 Make sure your garage door installation company is licensed and insured, like we are here at Premium Garage Door Service. If a garage door company is licensed, that is good reassurance that they know what they are doing. If a garage door company is insured, that means they have the necessary insurance coverage if anything goes wrong.
The garage door installation company should also have plenty of experience in repairs and installations. For example, Premium Garage Door has been in business for decades, so we have seen and done it all when it comes to garage doors and getting them back up and running.
Check the garage door company's Better Business Bureau rating. The highest rating possible is an "A+."
Make sure they are flexible. Another perk of working with a company like Premium Garage Door is that we offer same-day appointments. We also offer weekend and evening appointments, so you will never have to take time off of work or time out of your busy schedule to meet with one of our technicians.
Now that you've found a garage door installation company you can trust, take some time to research garage doors and the best type for your home and needs. Garage doors come in a variety of materials and sizes, and there are some garage doors on the market that are insulated. If you aren't sure which to choose, let us know and we will gladly help you select the best one for your garage door installation project.
Will you be having a new automatic garage door opener installed too? It's good to have the new one picked out. This is something we can help you with when it comes to selecting one and acquiring it, and we can also install and program this for you as well.
Plan for us to be at your home for a few hours from start to finish. Please make sure you are available in case we have any questions. And don't worry, when it's all finished we will show you the end results and make sure you know how it all operates.
Do you want more information on garage door installation in Hudson, WI? Call Premium Garage Door Service at 651-344-0489, or you can contact us and Request Service.